Old Victorian New – Victorian Redbrick Renovation in Dublin.
Today's Home Tour is with someone who likes period properties and vintage furniture as much as I do. Meet Darran Heaney of Old Victorian New, a fellow Victorian house owner, who has made some substantial changes to this beautiful property in Dublin. This post includes before and after shots so you can really get a feel for the amount and scale of the renovation work, producing this beautiful house.
But, it is more than just the building work because Darran has real flair for making the house feel cosy and homely. Adding back the period features, utilising old and modern furniture, all combine to make this a lovely home.
Darren also writes an award-winning blog which you can read here.
Tell me about your home, where do you live and in what kind of house?
The house is an old Victorian redbrick split-level house in Dublin. We are very close to the City Centre, in an old area called Phibsboro. The area is undergoing a lot of change, with new cafes opening up and lots of old period houses being renovated. We are lucky that because our neighbourhood is so old, we are surrounded with lots of stunning period houses.
Our house is terraced and was built in 1895, according to the deeds. It hasn't had many owners over the years and when we purchased it in April 2016, it had been a rental property for about 20 years. As a result, it was uncared for and unloved. All its period features had been removed and it was very damp and rundown. The house was crying out for some love, so we bought it and started renovations in October 2016. I have always been fascinated with period properties and it was always my dream to own one and renovate it. Even though a renovation is hard work, it is totally worth it.
Thankfully, I come from a family of tradespeople, so my Dad and brother were instrumental in the renovation. We were possibly a little naive when it came to the amount of actual work that needed to be done. I had a vision for the house and through discussions with our architect, builder and some talented friends, we settled on a design. There were many up's and downs during the process. The most memorable one was the day we were told that the roof needed replacing. We were a few months off finishing the house when the builder discovered woodworm in the roof. We had about 24 hours to decide how best to move forward. Leave it for a few years until we could afford to replace it or find the money and keep going whilst the house was still a building site. Luckily, we found the funds and got ourselves a new roof. We were also able to convert the attic to give us another bedroom – so that was a big silver lining to the drama.
Because our budget was spent on building work, we had to be clever with the design and interiors. I sourced a lot of things from salvage yards, second hand websites and eBay to keep costs down. I am a firm believer that you can create a beautiful home without a huge budget. I saved our Victorian cast iron fireplace from a skip!
I think that the house has a welcoming, warm feel to it. This is a lot to do with the period features being reinstated and the fact that we have mixed old and new together. That is where I got the name for my Instagram handle @oldvictoriannew. We love living in our house. It really is worth the hassle and stress of a renovation. The end result is a unique home that is completely different from anyone else and something that really reflects our personalities and style.
Who lives there with you, how does your home work for you and your family?
I live in the house with my partner Eoin. We lived together previously in another house but this is the first home we own together. We each have our own favourite rooms in the house. I love the old period living room with the 12 ft. high ceiling and big chandelier. Eoin really enjoys the open plan kitchen, living, dining space. It is great for entertaining and the kitchen with the island is a super space for cooking. The location is great for both of us. We are very close to a train line, which Eoin uses for work and I am a short drive to my job. Because the area has some lovely bars and cafes, we don't have to go very far at the weekends when we want to grab some brunch or browse a vintage shop. They are all close by.
We have great transport links to Dublin City Centre also, with the main street O'Connell Street, only 20-minute walk. Our road is a mix of young couples, families and older people. We are still getting to know our neighbours but have met some lovely people so far. Thankfully we were able to live off site during the renovation, which took about 8 months in total. This was our saving grace as it allowed us to totally strip the house back to the bare walls and rebuild it. When we did eventually move in, we lived in one room, which we called "the flat" – slept on a mattress, showered in our jobs and cooked in a microwave. Thankfully this phase didn't last for too long and within about 6 weeks of moving in we had a fully functioning shower and a nice new kitchen.
How do you describe your style?
My style is very much a mix of old and new. I am always drawn to antique furniture, second hand items, vintage stuff. I have some strange connection to them. They make me feel calm. I love mixing these pieces with modern colours, lights and finishes. Our kitchen floor is polished concrete and our kitchen is Stiffkey Blue from the Farrow and Ball range. I have a vintage map of Spain on the walls and a herringbone wooden table in that room also. I think they all complement each other and keep it interesting for the eye. I am a big fan of sofa's too and have two velvet blue chesterfields in the living room. I think this is a really good example of how an old style can fit well into modern life. They look cool and are really comfortable too.
What influences you, where do you find your inspiration for decorating?
I look to magazines a lot and Instagram. I think there is a wonderful community online and people are always willing to share their knowledge, ideas and sources to help others. I have documented the renovation journey from day one and always try to help or advice others who are in the same boat I was. I love watching design shows and visiting old properties too. I think that there are so many amazing items that can be reused in our homes.
Buying everything new doesn't sit well with me or suit my style. Your home should reflect your personality and style and should be a place you love to spend time in. This shouldn't cost the earth either. Small, personal touches like photographs in frames or a nice print you got on a holiday can help you put your own stamp on your home.
Living Room
This was the room that sold the house to us. The proportions were amazing, with a 12ft high ceiling. All of the original features were gone so we set about replacing them. I then painted this room French Grey Dark by Little Greene Paint Company. The floorboards are original but could not be sanded so I painted them Down Pipe by Farrow and Ball in an effort to clean them up last year. We haven't changed them yet as we really love how rustic they are. We have two velvet chesterfield sofas in this room. We actually bought them before we bought the house, we loved them so much! The rest of the room is a mix of antiques, second hand items and a print collection I had gathered up over the last year years. The fireplace was one I stripped back and restored myself. I saved it from being thrown into a skip! It is hard to believe that people still remove features like these from their homes. Their loss is certainly my gain anyway.
After and Before Shots of Living Room
Kitchen / Living / Dining room
This originally was two rooms, with a very small kitchen/bathroom on the back of the house. We always wanted a large utility room and an open plan area for entertaining. I found the large 5-metre-wide sliding door at a salvage yard at half the price we were quoted for it. We extended out the width of the house and used bricks from an internal wall upstairs to make an exposed brick wall on one side of the extension. This is a real feature and something I will never get bored looking at. The floor is polished concrete. This was a last-minute decision, so it was a massive gamble given we hadn't chosen our stone in advance. It was a risk that paid off. This kitchen is ideal for parties and gatherings. We have had up to 22 people for dinner here with room for more! We added a roof light at the very last minute and it looks like it is floating on the ceiling. Apparently, the glass is self-cleaning, however I have yet to experience this and feel it was a myth to sell the glass.
Hall / Stairs
We have a really high ceiling in the hall. I sourced an old brass lantern for this area as I felt it would be something that the house might have had at some stage. It is really heavy and was a nightmare to hang. Big thanks to my brother in law who accepted the challenge and hung it for me! The stairs were built on site and is a replica of what was originally there. I wanted the stairs into the attic to look like it was always there, so the carpenter ensured it all looked as one. We painted most of the house ourselves, with help from family and friends. There was no money in the budget to hire someone, but we felt it was something we could tackle.
The Toilet Under the Stairs
The builder managed to squeeze a small toilet in under the stairs too, which was a great use of space. We went with a really dark colour in here and I think it really works. It encloses the space around you, making it feel cosy. I found the big gold frame at a salvage yard and got some mirror cut to size to put into it. It makes a big impact in such a small room.
Master Bedroom
This was two small bedrooms, which we knocked into one large bedroom with ensuite. We toyed with the idea of a family bathroom but decided the ensuite would be a better option. I love upcycling and painted up two lamp tables as bedside lockers and make two lamps from old shoe forms. I get these crazy notions for upcycle projects – thankfully my other half goes along with it, most of the time
Attic Conversion
This was the biggest surprise of the entire project. We gained a bedroom here and storage. This bedroom also has its own toilet and shower. It is a miracle that all these rooms fit into the attic space. Our house is very deceiving from the outside. It looks like one storey from the front but is actually a three storey on the inside – it's like a Tardis
Exterior of the house
Before/After - We decided on grey for the sash windows and I matched this colour and painted the trim and window sills. So many people have given really positive feedback about how the grey works well with the red brick. I added homemade window boxes to add a bit of colour. The front door was actually found in my Grandad's workshop after he passed away. He was a joiner and had made the door many years ago, but it was not right for the job. It stood in his workshop for years, until we needed to replace our own front door. It was the perfect fit and I feel like there is a part of him with us in our home now.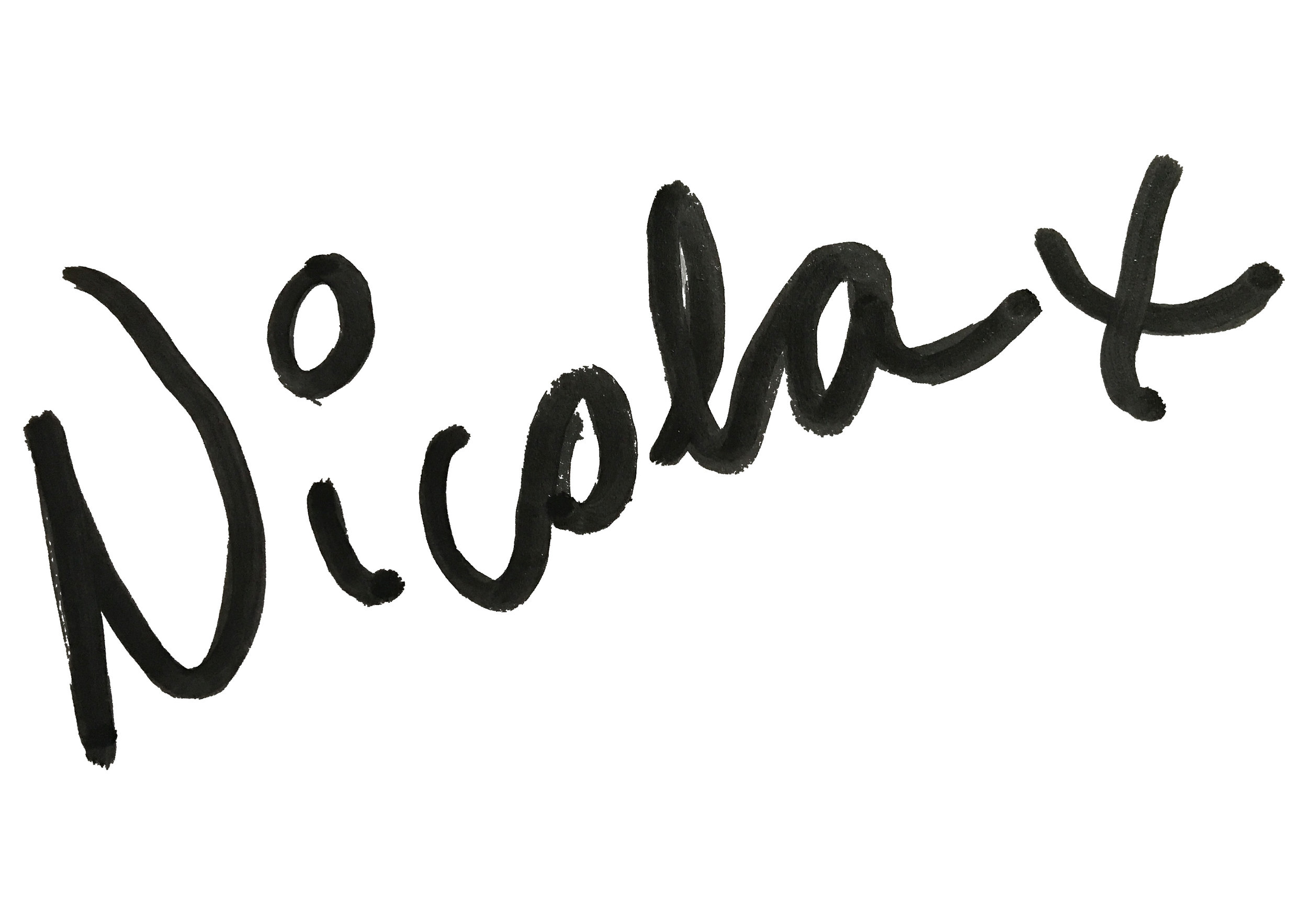 The Girl with The Green Sofa