A Colourful and Maximalist Home-Nude and the Novice
Today's Home Tour is vibrant, colourful and maximalist at heart. a real mix of colour and pattern but very well put together. Meet Sarah of Nude and the Novice.
Hi, I'm Sarah and I live in Middlesbrough, with my partner Michael and his son Taylor and three dogs, Buster, Barney and Bobo. I also have a son Tom who is away studying at University. I graduated from University of Leeds in 2016, and work as a Social worker in Adult Care Management for Leeds City Council.
We moved into our home in 2016, we both had separate homes before and decided to take the plunge after my house needed to be sold. It was a mad dash to find somewhere and to be honest I wasn't looking forward to it, I cried for about 2 months after moving in, as I missed my old home so much. After a while I began to settle and started to put my own stamp on the place, the house is an Edwardian 3 bedroomed terrace, with high ceilings, original features and good-sized rooms.
I would describe my style as haphazard really, I love colour and pattern, and try to avoid anything too plain. I love bold, vibrant eclectic schemes, the thrown together look which looks so effortless. I feel my style constantly evolves and is definitely not to everyone's taste, which I can totally appreciate. I'm very impulsive and don't necessarily plan a room scheme, I usually just spot a print or pattern, maybe on some wallpaper, an ornament or a cushion, fall in love with it and build my entire scheme around it. This has not always worked out for the best and I've had some absolute disasters, and had to start all over again.
This was one of the first rooms we tackled, I wanted it to be light and airy, and to fulfil my dream of having a hanging chair (sad I know). I love Harlequin Sumi wallpaper and had used it in my previous home. I choose a different colour way to keep the scheme fresh, I love the bold print against the sofa. I don't think I'm completely done with this room as I just feel there is still something missing, I keep adding things and taking them away again, and basically driving everyone mad, but that's half the fun!
I chose a very different vibe for the master bedroom unleashing my bohemian side. I'd spotted Harlequins "Cranes in Flight" and just knew I had to have it, I couldn't stop thinking about it in all its pinky peach glory. The room is a lovely square room with lots of natural light so could handle my bold choice. The main bathroom in the property was teeny and the previous owners had squeezed a bath in, but you had to have some serious moves to get into it. So, we decided to turn the bathroom into a shower room and add a bath to the master bedroom. I love a bath and wouldn't have been happy with just being able to shower, plus it's a wonderful feature to have a bath in your bedroom. It feels like my very own private suite, I honestly spend hours in there either in the bath or nosing out of the window sat on the sofa.
The kitchen we inherited was awful, it just wasn't to my taste, and I struggled to know how I could work around it. It's such big space and financially a new kitchen was out of the question. So, after seeing some kitchen make overs on Instagram, I decided to give it a try. I primed and painted the cupboards, and have recently added some very bold wallpaper from Your4wall.co.uk. I introduced a new dining table and chairs, I'm really happy with how its turned out, I still have some finishing touches to add but I'm taking my time so I don't overdo it.
The rear sitting room is where Michael works from home, so I had to incorporate a desk area. I was under strict instructions not to make it too girly or pink but obviously choose to totally ignore this brief and it ended up Pink with black and white spotty wallpaper from Graham and Brown. I adore this room and love vegging out on the sofa, such a cosy contemporary space. I added a red sideboard from Ikea which was really cheap, and a gallery wall, it's one of the few rooms I can happily say is finished!!! (for now)
The hallway and landing area is the only space in the house which is actually plain. Due to the expense, wallpapering wasn't an option, so instead I introduced colour to the woodwork and bannisters. I added a pattered carpet which is practical considering I have 3 mucky pups, and some quirky lighting from Ikea. I used my collection of prints from Inaluxe to add some colour, and added a pineapple window film to the vestibule entrance.
In the guest room, I went for a colourful scheme, it's a room at the rear of the house and doesn't get much natural light so can feel dull and dreary. I wanted to brighten things up and experiment more with clashing prints. I decided to try stencilling and added the Dalmatian print to one of the walls, it was time consuming but I love the effect and it was much cheaper than wallpaper. All in all, this room was decorated on a very small budget, I use this room to try things out so no doubt it may change again in the near future.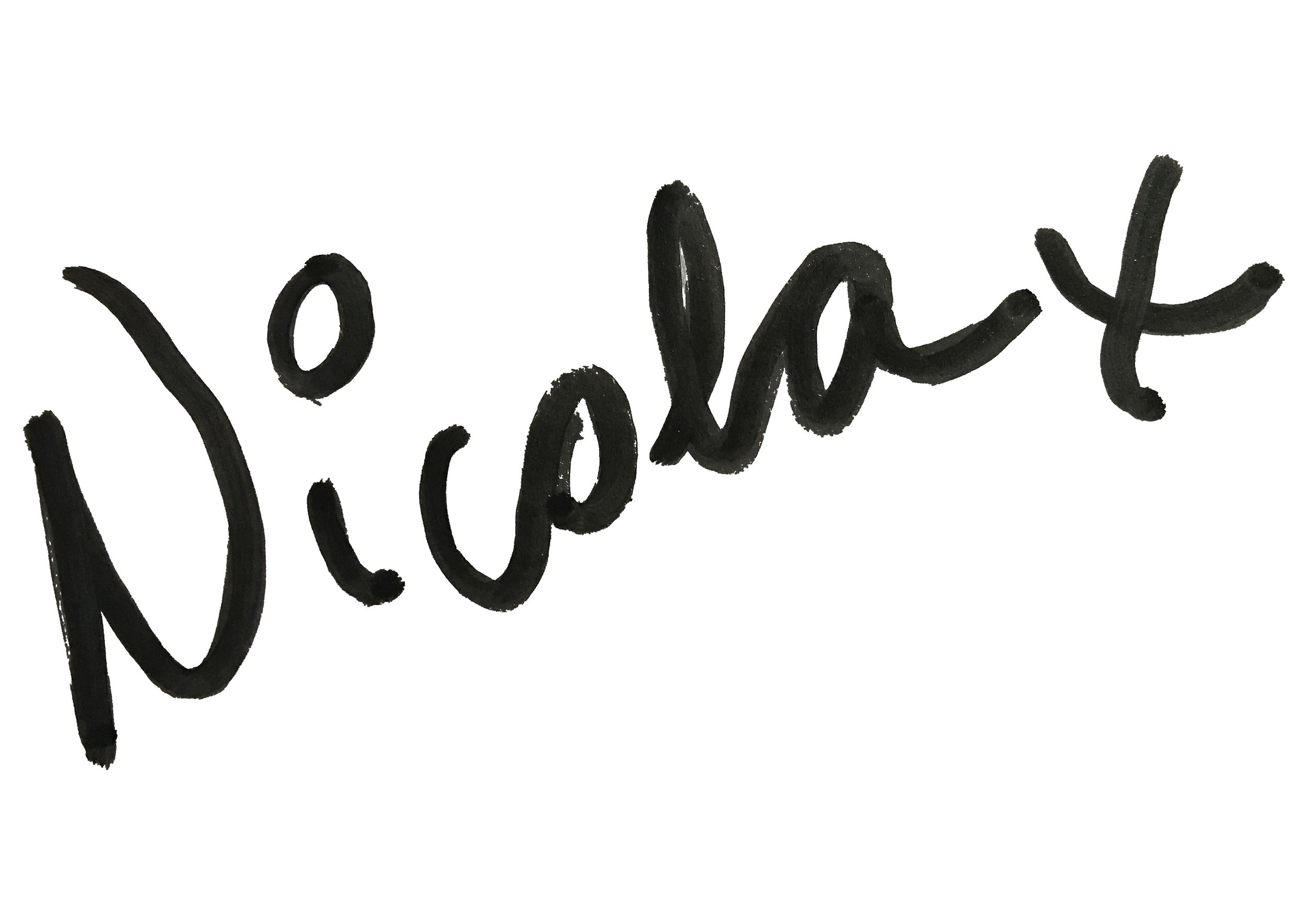 The Girl with The Green Sofa