Poonam Sharma of Modern Luxe Blog Victorian Home
Today on the blog we have the Home Tour of Poonam Sharma also known as @modernluxeblog, a relative newbie to the world of Instagram and blogging, but what a home to feature, a stunning Victorian home, decorated partly in dark and moody colours with pops of brighter colours running through (in the rooms you want to get cosy in; bedroom and living room), but also mixed with softer, lighter colours in some of the more functional areas, like the hallway, bathroom and kid's bedroom.
This really is a beautiful home tastefully decorated and if you want to find out more, please read Poonam's blog through the link below.
Hi, I'm Poonam and I live in Hove, East Sussex with my partner, Willis and my son Zachary (who's 4). We live in a Victorian Villa which we are currently finishing and it's taking us bloody ages.
I was completely obsessed with this house and had been watching it on Right Move for over 2 years. It was everything we wanted: traditional features, high ceilings, lots of light, close to the beach and great outside space (which is hard to find in Hove). I instantly fell in love with it and decided to put in a cheeky offer. Shock horror when they said yes.
The space was amazing. Structurally the house was sound, however, the interiors needed serious updating. We spent the first year creating a blank canvas, knocking down walls, installing a new kitchen, new shower room, new flooring and painted every room (basically everything!).
When we first moved in we painted the house in neutral colours. But after living in the space for a while, it still didn't feel like home. So, over the past year I've spent time making our house our own. Decorating one room at a time. And I have to say we love the space now.
But agreeing interiors hasn't always been easy in our house. Willis prefers a more masculine look, whereas I'm naturally drawn to a more feminine look. So, there's been plenty of arguments along the way.
Last year, I decided to write a blog about interiors. To be honest, it was also the perfect excuse to get things finished around the house. When coming up with a name for my blog, I tried to sum up my style. And with a little help from Willis, I'd like to say my style is modern with a touch of luxury, hence my blog name Modern Luxe. And when I mean luxury, I don't necessarily mean expensive, it's more about the quality and uniqueness of the interiors.
Living Room
I'd always liked dark colours and one morning I woke up and decided to take the plunge and paint our living room dark, really dark. I did it when Willis went away on a work trip. I knew he'd never agree if I asked him, so I went ahead and did it anyway. Brave I know!
Painting it a dark colour has dramatically changed the look and feel of the room. It's the room we use to chill out when Z's gone to bed. We brought the red velvet sofa before I got pregnant, but I'm not sure if I'd buy another velvet sofa, especially when you've got a toddler running around the house with his sticky little fingers and snotty nose. Smiling lots.
Hallway
We decided to keep the hallway pretty neutral. Again, to balance the heaviness of the dark rooms. But we struggled to find a runner that we liked and could afford. So, we ended up choosing a hard-wearing carpet and asked our local carpet shop to add a border. It was much cheaper than buying a runner.
Bedroom
After the success of painting our living room dark, I decided to go for a blue/black colour for our bedroom. And I have to say, after doing that we definitely sleep so much better. Even Z think's so, because he ends up in our bed most nights.
Z's Bedroom.
Z's bedroom was the first room I decorated and after a fair amount of research, I decided to go for a monochrome look. I love children's monochrome bedrooms, they look contemporary and stylish without being too grown up.
After convincing Willis black mountains would look good and on the promise that if he really hated them I'd paint over them immediately (yeah right!), I set myself the task of painting them myself.
So just a few hours later, my mountains were finished. It was that simple. Even for me. And I finally finished them off with some white snow peaks to break up the black. Voila, job done!
Bathroom
Last year we decided to renovate our bathroom. I've always wanted a hotel style bathroom, so this is the look I wanted to create. On top of my wish list was gold taps. It took me almost 6 months to convince Willis that gold is good. And I think it's paid off. Gold taps add a degree of luxury, especially against the plain white walls. The second on my hit list was a statement floor. But that was pretty easy. So we went for a slightly more masculine floor to balance the gold taps (and of course to keep him in doors happy!).
So, what's left to do. Well lots. I'm in the process of revamping our study and then I'm going to tackle the spare room and the dressing room. And that means a lot more arguments with the OH. Smiling lots. So watch this space!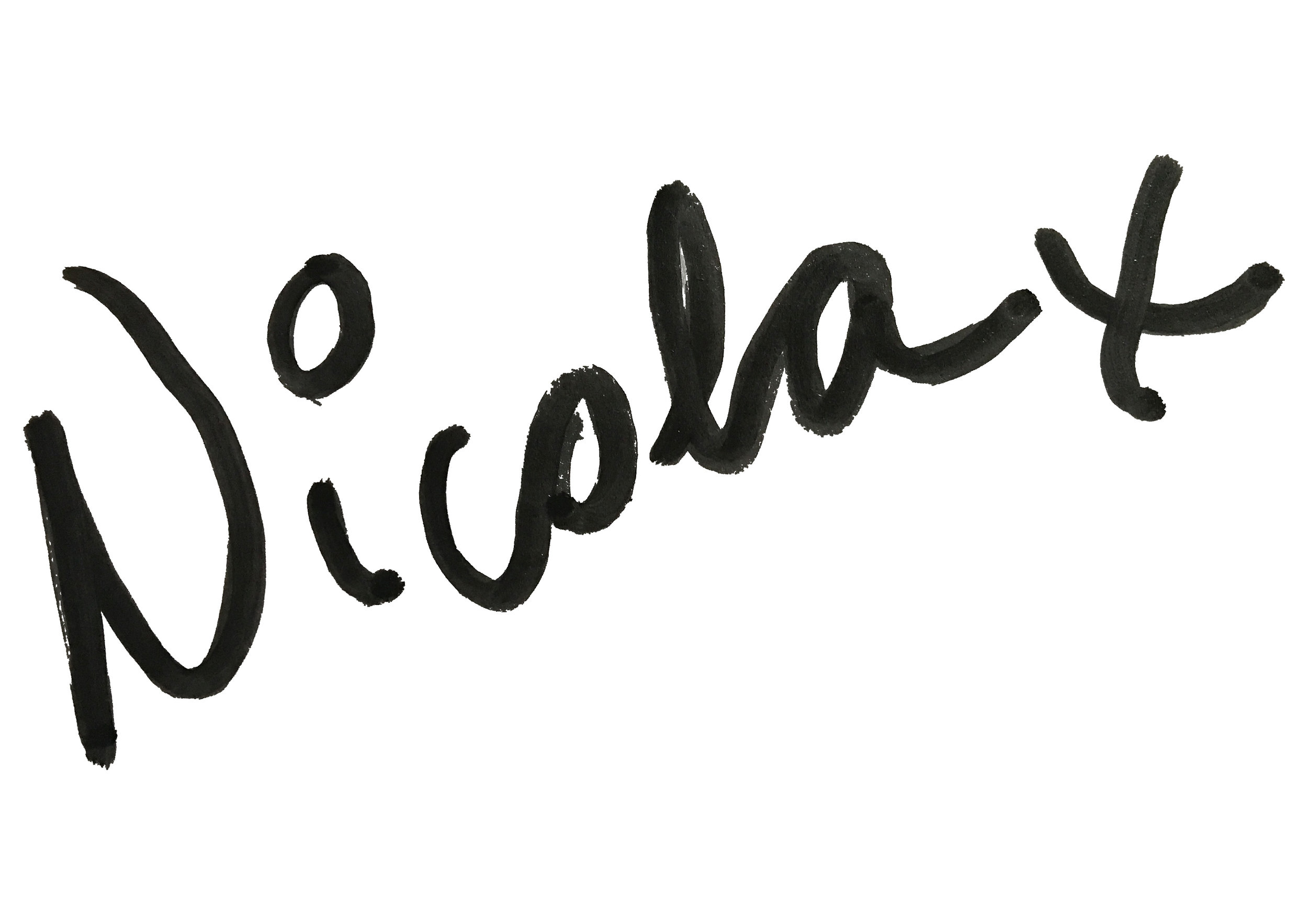 The Girl with The Green Sofa