Bedroom and Bathroom Styling with Christy Home
You can't beat the feeling of fresh bedding on a new bed, or brand-new towels in a newly renovated bathroom; so, this week, as I finished a set of fairly significant changes in the house, I turned to Christy Home; one of my go to places for beautiful bedding and towels.
Christy Home sell quality bath towels, bath rugs, bathrobes, bed linens, cushions and throws, including a junior range. And quite frankly, you are a little spoiled for choice when it comes to picking from their ranges, there really is choice for everyone.
Not only are you going to see my fabulous choices from Christy Home, but you will get a fairly good nosey around my new bathroom for the first time, and I will explain what I have chosen to complement my bathroom, but also my new ochre velvet bed, and why.
I wanted my green tiled floor to be the statement in this bathroom, so everything I chose to sit within the room, had to be neutral, so that it didn't compete for your eye. Now, neutral does not translate into boring, certainly not with the towel ranges I have chosen, because it is the little details within the neutral towels that make them a little bit different, and they complement the walls and the bathroom suite perfectly.
The first range I chose was the Kasbah Towels range, one of the most stunning in Christy's collection. 60% cotton and 40% viscose these are beautifully soft but have a modern feel with the fringing added to the end of the towel. They are a neutral cream/off white colour which is just perfect for this bathroom.
You can see an example of the towels in the image above hanging from my vintage cupboard.
The second range I chose was Christy's Maroc towels, because the black stripe picks up the black of the bath tub. and the grey stripes complement it, but also pick up on the vintage cabinet and candles that I have in this room.
The Maroc towel is 100% cotton and is one of the largest in the Christy towel collection, at 100 by 180cm, yet it is lightweight and if you could bear to remove it from your home, it would make a great travel companion.
I also particularly like the fringing on both towel sets (which you can see above), something we are seeing creeping into interiors at many different levels, from lighting to cushions to poufs, which makes both these towel ranges bang on trend.
So, while the towels ranges I have chosen are neutral by comparison to most other things in my home, I'd say they fit perfectly within my new bathroom. Little hints of the neutral colours in the walls and tiles and the black of the bathtub, or the grey of my vintage wall unit, along with fringing and a soft luxurious feel, makes these towels a pretty perfect choice in my view.
Christy Home are also known for a very large range of bedding, whether you prefer plain bedding, or a pattern, or like me, beautiful linen, there is a wide range of options to choose from.
They also sell beautiful woollen or velvet throws and cushions to add to your bed, giving it more texture and a cosy feel.
Now, not only can you buy bedlinen but you can buy duvets, pillow, mattress toppers……. the list goes on.
You can see me making my bed in the video above. I chose an anti-allergy mattress topper with a quilted top, giving extra comfort to my bed. I also chose a superior soft anti-allergy duvet in 13.5 tog, perfect for these winter days.
And, then I chose a washed linen double duvet cover, sheet and pillowcases in white. Christy's linen is Belgium linen, which is washed for a vintage look and is incredibly warm in winter yet airy and light in summer. Linen is also superb, if like me you hate ironing, because it actually looks better with a slightly creased look.
Finally, I added a Jaipur Pink velvet throw and two cushions, because as a third accent colour, pink works really well with the dark green walls and yellow of the ochre velvet bed. I already happened to have chunky knit throw in pink, but you can also buy these from Christy Home here.
And the beauty of the choices that I have made, is that the bed looks just as good unmade as it does fully cushioned up!
This really is the perfect spot for me to curl up and have a quiet 5 minutes, under my duvet, reading a magazine, but as you can see below, it rarely lasts long and the beauty of this room, is that Alfie, actually really loves coming in for that Sunday morning snuggle.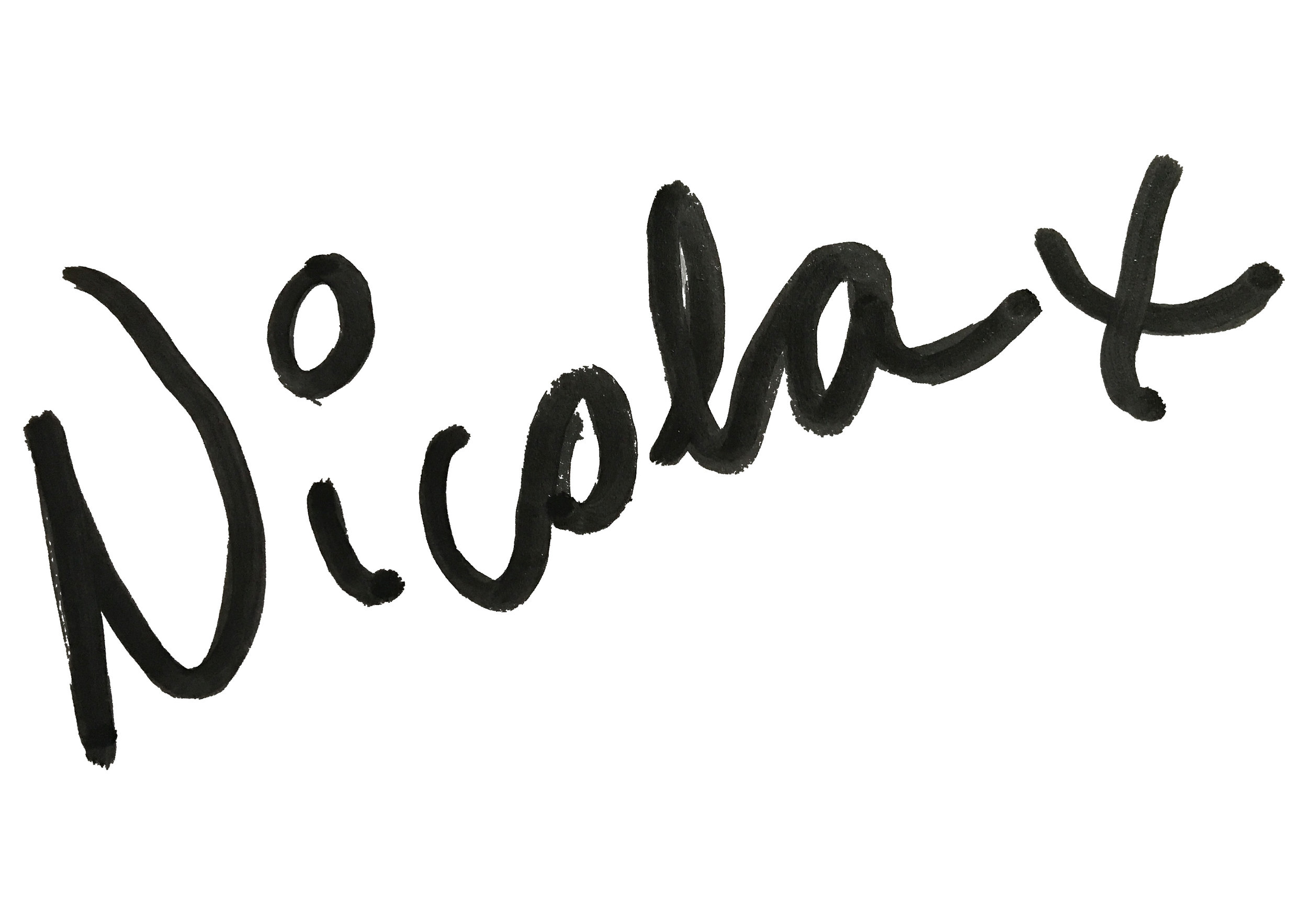 The Girl with The Green Sofa