Home Funky Home, an Eclectic and Fun Family Home
Tell me about your home, where do you live and in what kind of house?
It is a detached 1930s period home in the south side of Glasgow, Scotland. It is on a slope so it's got two storeys at the front and three storeys at the back. The open views over Glasgow and the countryside are out of this world and the reason we went through all the bother of such an epic project.
Who lives there with you, how does your home work for you and your family?
It's a family home and not a show home or styled for the gram. I'm Spanish Arantza (Home Funky Home) and I live with my husband Paul and two kids. The spaces were all dark, narrow, awkward and formal before we demolished walls, a conservatory on stilts, chimney breasts, etc and added new windows and doors everywhere for light and opening up spaces that flow nicely for modern living. It now works perfect for a modern family.

How do you describe your style?
I like homes with personality and trendy without trying. My home is full of art that I've been collecting for decades and personal things that bring happiness. The house is traditional at the front and inside but with modern furniture, many colourful twists and hints to Spain, my country (even though I've lived in UK all of my adult life). The back of the house is industrial chic and it blends in nicely. It's a relaxed happy home with many unexpected surprises.
What influences you, where do you find your inspiration for decorating?
I love being creative and treating each room individually. All of the rooms have been given the same importance throughout (including cloakroom and utility with original artwork). It's nice to turn corners and find things that make you smile. Colours inside and outside (from the massive windows) have such an incredible effect on the mood that I chose a happy yet calm palette. It was very dark and gloomy before decorating and it was depressing!
When we moved, in the hallway was dark brown and very dated. I hated it. We demolished the chimney breast and opened up a Velux window to let more light in. I painted everything happy (oval room blue, worsted, cornforth white and India yellow) and added the Timorous Beasties wallpaper and I now love walking in the house as I feel like it's an extension of my personality. I have a lot of original artwork that I've collected over the years so this was all very important to get right. It now makes an impression with people as it's very cheery but elegant.
A dual aspect (terrace on one side and views on the other) drawing room. This is the most formal room for when friends come round, but nothing is too formal at home and everything is fun with colours (soft furnishings etc). There's pocket doors to a library (which you can see below) with a picture window seat and after demolishing a couple of walls this leads to a family room where the kids play and watch TV etc. It all flows so much better now after getting rid of awkward spaces. I had the painting and everything else was chosen to go with it.
Bespoke picture window with my daughter looking out and funky bisque radiator for the feet.
When we moved in there was a conservatory on stilts so we knocked it down and started from scratch to create an industrial chic double storey extension that would link the house to the large mature gardens and to make the most of the views over Glasgow and the Scottish countryside. Above is a picture from the kitchen to the dining room. It's like being on a tree top.
We had a nightmare with broken panes of glass, delayed glass, wrong sized glass, but now it's over 3 metres high and really spectacular and worth it but I cried over the bespoke triple glazing saga. Table is calligaris, hay design chairs and XL living factory pendant. Double storey extension is Painted in Farrow and Ball pink ground. I have a very understanding husband.
We spend a lot of time in this garden room, and light the fire every night (bespoke cantilevered concrete hearth and rounded log burner with a seat towards the views and garden). Hay design marble tables. Norr11 wool mammoth chairs. Brick slips (we couldn't keep the old bricks as they got destroyed). Copper log store was made by the blacksmith who did the bespoke staircase for us from an old water tank found in the attic during the renovations.
Master bedroom: hulsta furniture, bespoke, L-shaped wardrobe with a secret door to the en-suite. Carpet is alternative flooring, bespoke light is Cotterel Rocke bespoke, wallpaper is Cole and son. The colours are very neutral and calm and it's a nice relaxing bedroom with lots of soft colours and a dressing table.
Guest Bedroom: we had to take it down to brick and treat it for damp. The wardrobes were gothic and ugly before but after having them painted and changing knobs and glass they look great. We kept them as they are amazing quality (Clive Christian) and create some space for the guests when they come and stay and the rest all has lots of my formal clothes . This leads to the guests en-suite. Cole and son/fornasetti wallpaper on all 4 walls makes this space more funky that the 70s green carpet and walls which were there.
Kids' bathroom. This used to be a 6th bedroom on the 3rd (top) floor but we have now converted it to a bathroom for the kids (since we stole the small family bathroom that existed for our en-suite totally transformed (white marble with industrial accents). All Porcelanosa tiles and fittings, Moles breath walls and Home funky Home art on the walls. Kartell ghost chair and the loo with best views in Scotland
One of the three staircases with Cole and son palm wallpaper and India yellow and Inchyra blue woodwork.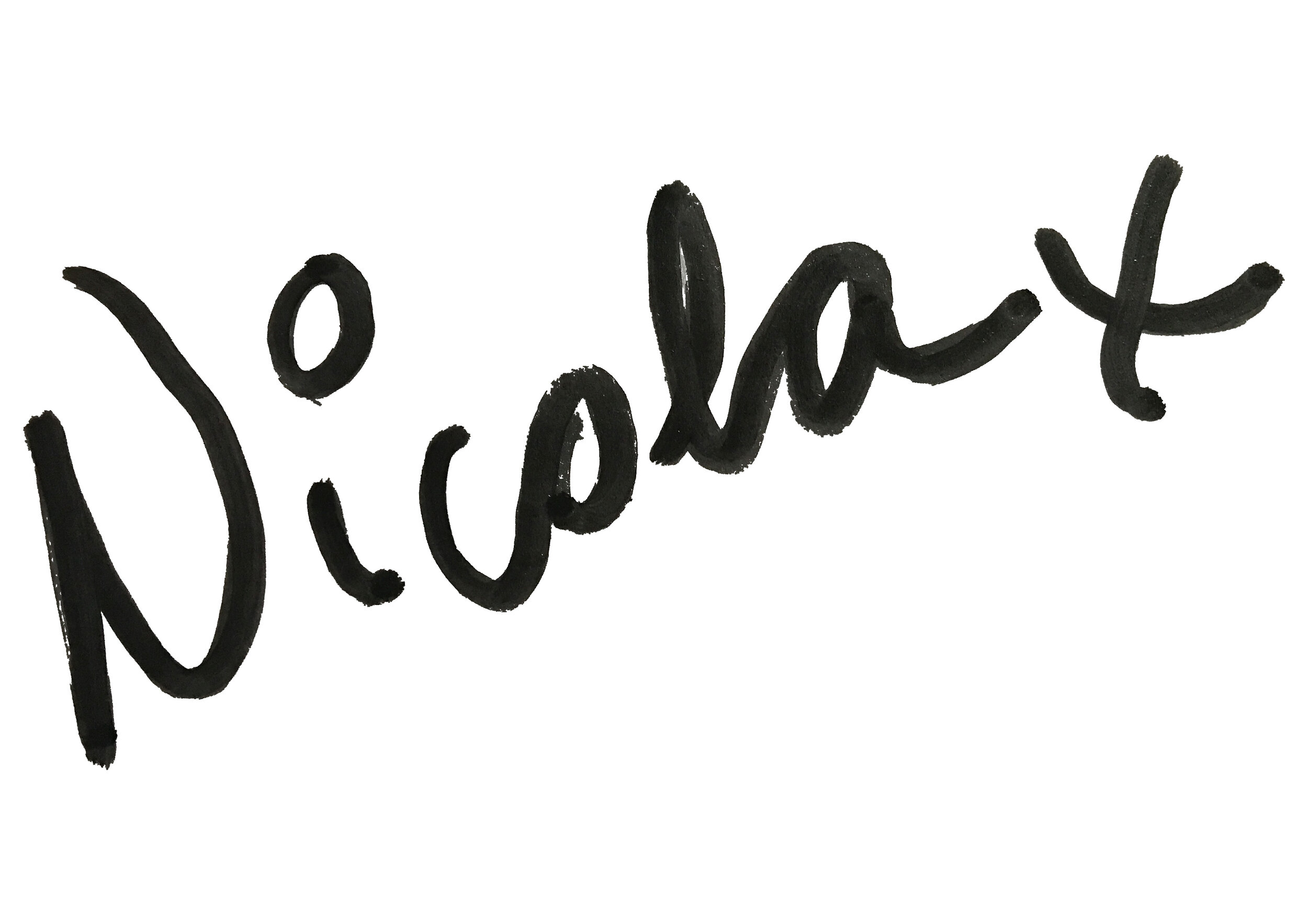 The Girl with The Green Sofa